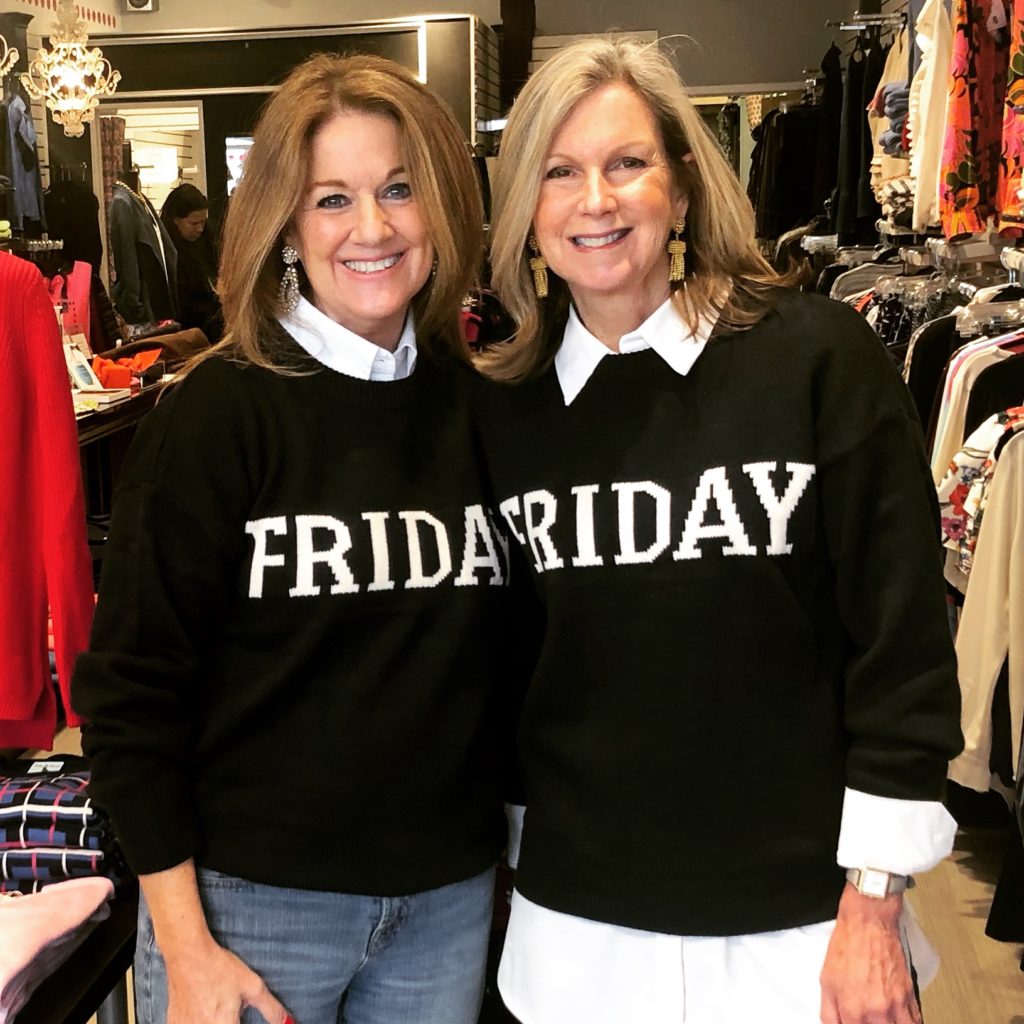 polka·dots is a stylish and sophisticated women's boutique located on Philadelphia's Main Line. With over 30 years of combined retail experience, we choose lines to make our customers feel confident and stand out in the crowd. Our buying trips take us from Atlanta to New York City, always on the lookout for the freshest new looks. It's always a party at polka·dots!
~Karen & Lori
Our extensive line up is always changing. These are just some of our most requested brands. Be sure to swing through the shop or reach out to us for the latest and greatest!
Nic and Zoe
Jude Connally
Clara Sun Woo
Gretchen Scott
Jade
Joy Joy
Nally and Millie
Tribal
Renuar
Julie Brown
Whimsy Rose
Dizzy Lizzie
Kay Celine
Alashan
Eva Varro
Sno Skins
Charleston Shoes
Donna Morgan
Maggy London
London Times
525 America
Alison Sheri
Patty Kim
Duffield Lane
We LOVE being part of our community! Not only do we frequent all the big community events every month, but we also love hosting our very own parties and non-profit fundraisers at the store. This is just one of the things that makes polka·dots so unique. Here's what we have going on in the near future—
We would very much like to hear from you! Stop by, give us a ring or use this form to send us a message!
29 Leopard Road
Paoli, Pennsylvania 19301